Linking up with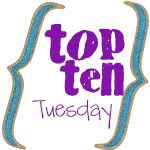 (in no particular order)
|
one
| seeing Neely every second of her life.
|
two
| naptime! (for me)
|
three
| having time to exercise (30 Day Shred).
|
four
| having dance parties every day with Neely.
|
five
| being here when Brett comes home for lunch.
|
six
| daily beach trips in the summer.
|
seven
| being able to go anywhere anytime because I don't have a boss to answer to.
|
eight
| not feeling overwhelmed with house work (usually. or theoretically!).
|
nine
| not missing
any
of Neely's firsts.
|
ten
| being able to spend time with my parents when they're in town.